MUSIC VIDEOS
CRAFT: VFX/ANIMATION (2022)
MUSIC VIDEOS (CRAFT: VFX/ANIMATION)
JPG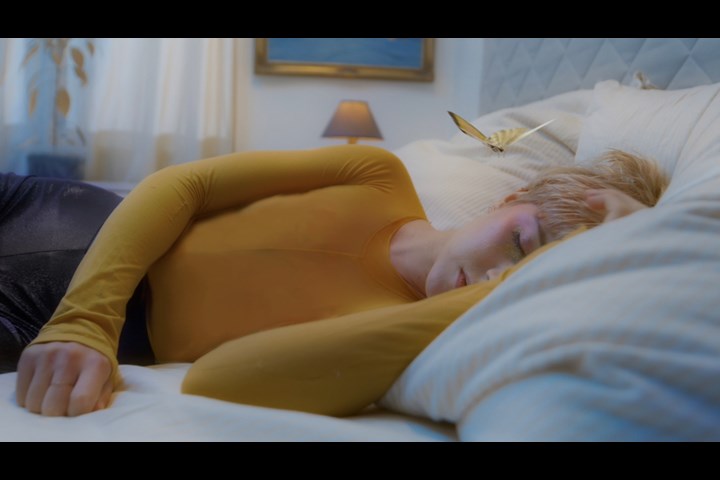 JPG
YOUTUBE 4m:05s
Who Are You
Vincent Littlehat
Shortlist
Title of Piece:
Who Are You
Production Company:
Vincent Littlehat
Director(s):
Mehran Djojan
Producer(s):
Vincent Littlehat
Client:
Vincent Littlehat
Director of Photography:
David Diwiak
Editor:
Michael Kutscher
Creative Director:
Mehran Djojan
Script:
Vincent Littlehat
Animation:
Emil Karaś
Costume Design:
Liesa Lettau
Music Composer:
Robot Koch
Sound Design:
Kris Steininger
Instagram Tag:
@vincentlittlehat @mehrandjojan @louisseriot @sebastian.abarbanell @lukasziegele
Short Synopsis:
Who Are You is a song about gaining lucidity while dreaming and finding a new perspective on circumstances. Seeing one's actions from a third perspective helps to adjust the intensity of identifying with one's role and the role of the opponent in a spectacle.
Vincent is reflecting on the show of a hero and a villain, watching their fight turning into a coordinated dance performance. Blending of reality and imagination/animation symbolically represents different states of mind.